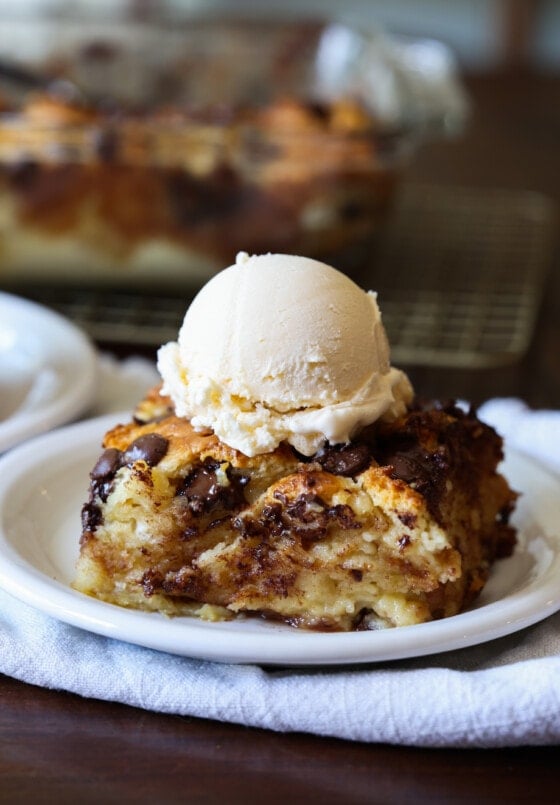 This Biscuit Bread Pudding recipe is a spin on classic bread pudding. It's comforting, rich, and delicious. Use up leftover biscuits in this easy dessert recipe.
I partnered with Imperial Sugar on this bread pudding, so CLICK HERE for the full recipe.
Can You Make Bread Pudding With Biscuits?
Yes! And it's absolutely delicious. You simple use biscuits in place of any other stale or day-old bread. The recipe isn't much different at all, but the outcome is a little more dense, but a little more buttery and rich, which makes it perfect for dessert!
Read More »