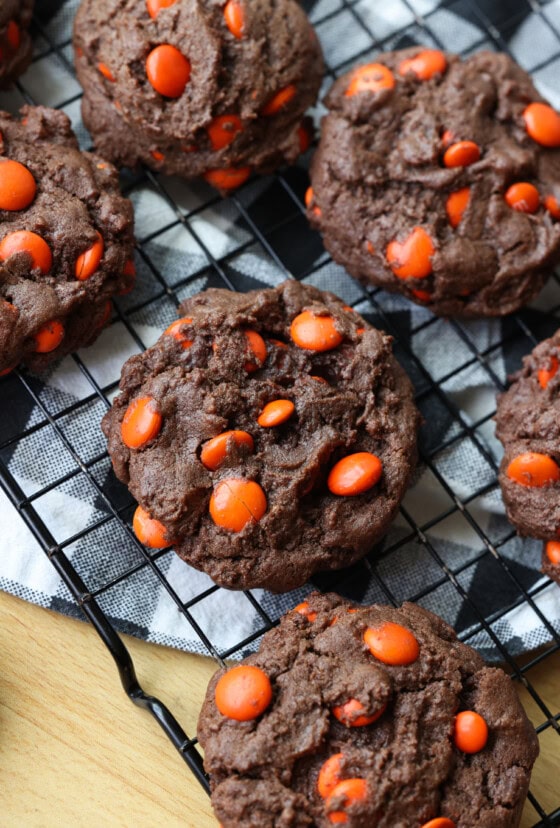 This dark chocolate cookies recipe combines the richness of dark chocolate with texture that is almost brownie-like. I've studded the cookies with chocolate covered candies that make these extra chocolate-y (and halloween inspired!)
This recipe is in partnership with my friends at Imperial Sugar. CLICK HERE FOR THE FULL RECIPE.
Why Dark Chocolate Cookies?
Thick, fudgy, and brownie-like in texture! If you love chocolate, these cookies are perfect!
Continue reading Dark Chocolate Cookies at Cookies and Cups.
Read More »