Month:
February 2023
Page 1 of 17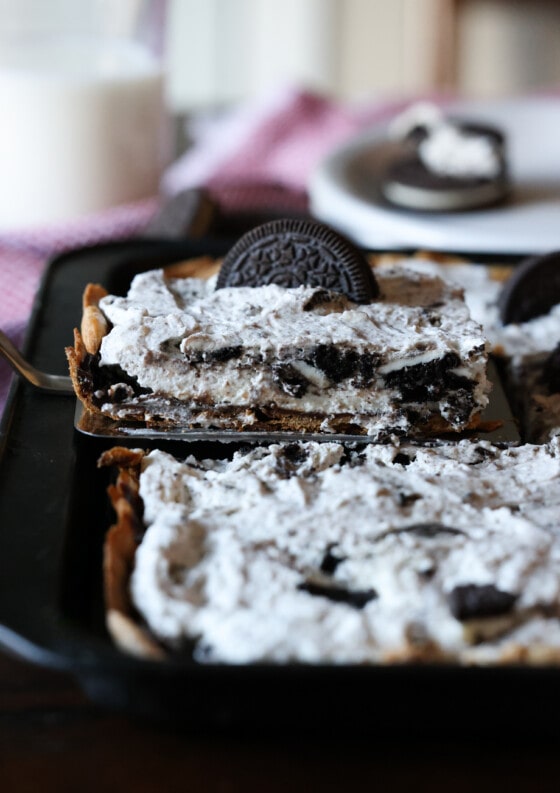 This Oreo Slab Pie is an easy pie recipe that feeds a crowd. A whipped no bake cheesecake layer loaded with Oreos sits on top of a buttery pie crust layered with hot fudge.
This post is in partnership with Imperial Sugar. Click HERE for the FULL RECIPE!
Oreo Slab Pie Is An Easy Dessert Idea!
Oreo Slab Pie is a delicious dessert made with an Oreo cookie crust, a creamy and smooth filling made with cream cheese, whipped cream, and crushed Oreos.